Pioneer Elite VSXLX301 7.2 Channel Network AV Receiver with Bluetooth & Wi-Fi (Black)
Pioneer Elite VSXLX301 7.2 Channel Networked AV Receiver
The Pioneer Elite VSX-LX301 is creating a new reality in home theater. This 7.2-channel AV receiver delivers 100 watts per channel of pristine audio reproduction and 4K/60P Ultra HD upscaling and pass-through of 1080p content, plus, it offers cutting-edge technologies like Dolby ATMOS, DTS:X, HDCP 2.2, DSD Playback and more. It also connects to built-in popular streaming services like Pandora, Spotify Connect and Tidal. Additional highlights include 7 HDMI Inputs with 2 Outputs, a phono input, an energy-saving ECO Mode, and a host of networked entertainment options.
Product Highlights
Up to 100W per Channel at 8 Ohms
MCACC Sound Optimization
4K Ultra HD Upscaling and Pass-Through
HDMI with 3D and Audio Return Channel
7 x HDMI-In / 2 x HDMI-Out
Built-In Wi-Fi and Bluetooth
Apple AirPlay Connectivity
Front-Panel USB Connectivity
Dolby Atmos with Future DTS:X Support
GUI On-Screen Display

Dimensions: 17.9 W x 6.8 H x 14.6 D

Weight: 22 lb (10 kg)

Immerse Yourself
With cutting-edge Dolby ATMOS and DTS:X technologies, sound comes from all directions, including overhead, to create a truly immersive experience with astonishing clarity, richness, and depth. It's the first audio format based on objects rather than channels, meaning that specific voices, music cues, and action sounds can be placed and moved all around the audience in three-dimensional space, so listeners feel like they're inside the scene and in the middle of the action.
Endless Entertainment
Give your customer nearly unlimited listening options through the power of internet radio. They'll enjoy thousands of stations around the world with Google Cast*, AirPlay, FireConnect, TuneIn Radio, Tidal*, Pandora and Spotify Connect — complete with on-screen album art and music information. (Note: Tidal and Spotify Connect are premium subscription features.)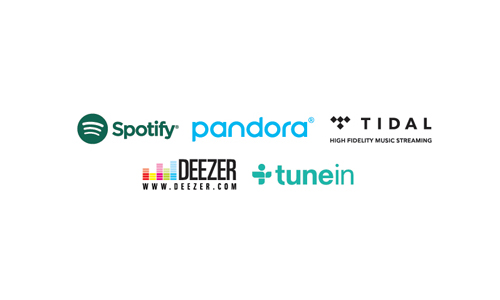 Internet Radio & Online Music
This receiver offers a limitless flow of streaming music, sports, talk, and news entertainment from internet radio stations and online music services, including Pandora, Spotify, TuneIn, TIDAL, and Deezer. Please note: Pandora service is only available in the U.S.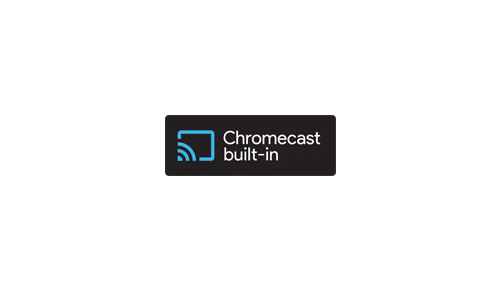 Built-In Chromecast
Customers can use mobile devices to stream their favorite music, radio, or podcasts to a speaker through built-in Chromecast. Through app-compatible iOS and Android devices, plus Mac, Chromebook, and Windows PCs, Chromecast lets end users control audio from anywhere in the house. Many popular Chromecast-enabled apps are available at g.co/cast/audioapps.
Go Wireless
Equipped with two antennas providing dual-band wi-fi (2.4GHz and 5.8GHz) as well as a traditional RJ-45 port for hardwired connections, the VSX-LX301 gives customers many ways to enjoy music from an iPhone®, Android™, PC, laptop or any other compatible source. Built-in Wi-Fi and Bluetooth technology delivers greater network range and throughput, and connecting the receiver to the network is easy with a new Apple iOS and Android end user app. Simply download the app to a compatible smartphone and walk through the simple connection process. The app transfers all selected wi-fi settings from the smartphone to the AV receiver.
Perfect for Dual Zones
Does your customer just need music piped out to the deck, instead of a full home theater install? The VSX-LX301 can independently select a music source to play in another zone, allowing you to customize their experience without installing a complex distribution system. Play any external analog source or built-in streaming system including TuneIn Radio, Pandora, Tidal*, AirPlay or Google Cast*. Note: If you don't plan on installing a full 7.2 or 5.2.2 system, you can utilize a pair of internal amplifiers in order to power zone 2. If you're using all 7 home theater channels, you also have the option to use preamp outputs for zone 2 in either fixed or variable configurations.
Incomparable Conversion
The VSX-LX301 now incorporates the AKM AK4458 384 kHz/32-bit audio DAC (Digital-to-Analog Converter). This new DAC provides superior Digital-to-Analog conversion with less jitter, as well as the ability to play additional Hi-Res file formats with careful detail and clarity.
Package Contents
(1) VSX-LX301
(1) MCACC Microphone
(1) Remote Control
(1) AA battery pack for Remote