Ausounds AU-Stream Hybrid True Wireless Noise Cancelling Earbuds
Ausounds AU-Stream Hybrid True Wireless Bluetooth Noise Cancelling Earbuds AUSHB101
The AU-Stream Hybrid is a premium headphone engineered with titanium speaker drivers to create a powerful sound that exceeds expectations in a true wireless earbud. The AU-Stream Hybrid reduces the ambient noise in your surroundings and, like all of Ausounds' soundproof noise-canceling earphones, this earbud still provides the most detailed and accurate sound, even when ANC is employed. The AU-Stream Hybrid soundproof noise-canceling headphone features 9.2mm titanium drivers and will offer a 25-hour total battery life (20-hours total battery life with the ANC on), a frequency range of 20Hz - 20KHz, and Bluetooth 5.0. AU-Stream Hybrid's Soundproof Noise Cancellation is tuned and measured by Ausounds golden ear engineers to create a balanced audio when noise cancellation is active or deactivated. The engineering behind our Soundproof Noise Canceling benefits ensures an even sound so that you keep the same quality with noise cancellation active. These earbuds have dual microphones — one feed-forward and one feed-back — on the surface of the headphones to reduce more of the ambient sounds of your surroundings, whether it's in-flight noise, city traffic or office chatter. The Hybrid Soundproof Noise-Cancellation technology will give you the isolation you expect and more. AU-Stream Hybrid remembers your previous Bluetooth pairing, avoiding the need to reconnect. With Bluetooth 5.0 your AU-Stream Hybrid will automatically connect to your recent device as long as you are within 32 feet of it. 
Product highlights:
Product Weight 0.11
Compatible Devices Android/iOS/Windows
Battery Type Lithium Ion (Li-ion)
Wireless Yes
Manufacturer Warranty 1 Year Limited Warranty
Frequency Response 20Hz - 20kHz
Case Included Yes
Sport Headphone No
Bluetooth Version 5.0
Battery Life (Hr.) 25
Compatible Profiles 5.0
Voice Control Alexa/Google/Siri
Bluetooth Capable Yes
Bluetooth Yes
Built-in Microphone Yes
Driver Componet Size 9.2mm
Headphone Type In-Ear
Noise Canceling Yes
Rapid Wireless Charge
AU-Stream Hybrid rapid wireless charging technology is an improvement on standard wireless charging technology. In a hurry? Don't worry because the AU-Stream Hybrid can charge for only 15 minutes for a three hour use.
AI Voice Assistant
AU-Stream Hybrid's voice assistant feature supports multiple voice assistant features that are local from you mobile device. Long press the middle of the headset on either side for one second to activate quick voice assistance.
Touch Control
Keep your mobile device in your pocket. These earbuds feature leading touch-control technology that allow you to play/pause your music, use voice assistant, answer calls, and toggle through your playlist. These seamless controls will quickly become a standard you can't live without in a true wireless earbud.
Our noise-cancellation process and technology assures the best audio curve with ANC on or off.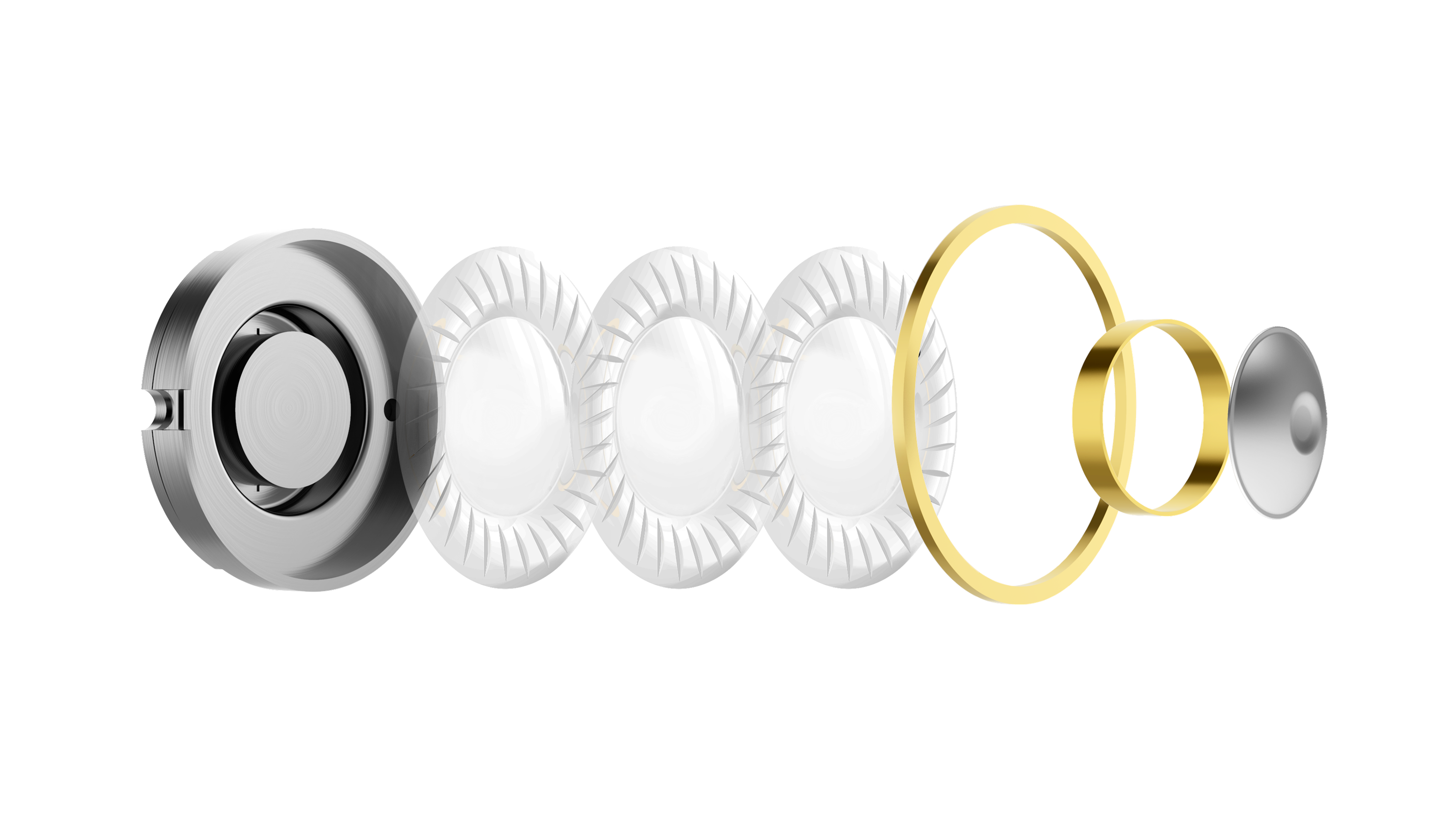 Our three-layer composite film speaker is tuned to perfection to give you the clarity and soundstage that only Ausounds can deliver in such a lightweight small earbud. 
Comfort for Long Listening
Our silicone ear tips come in three sizes for a perfect seal. The AU-Stream Hybrid are IPX5 waterproof so you can sweat worry-free and rinse off additional dust with a low sustained water spray.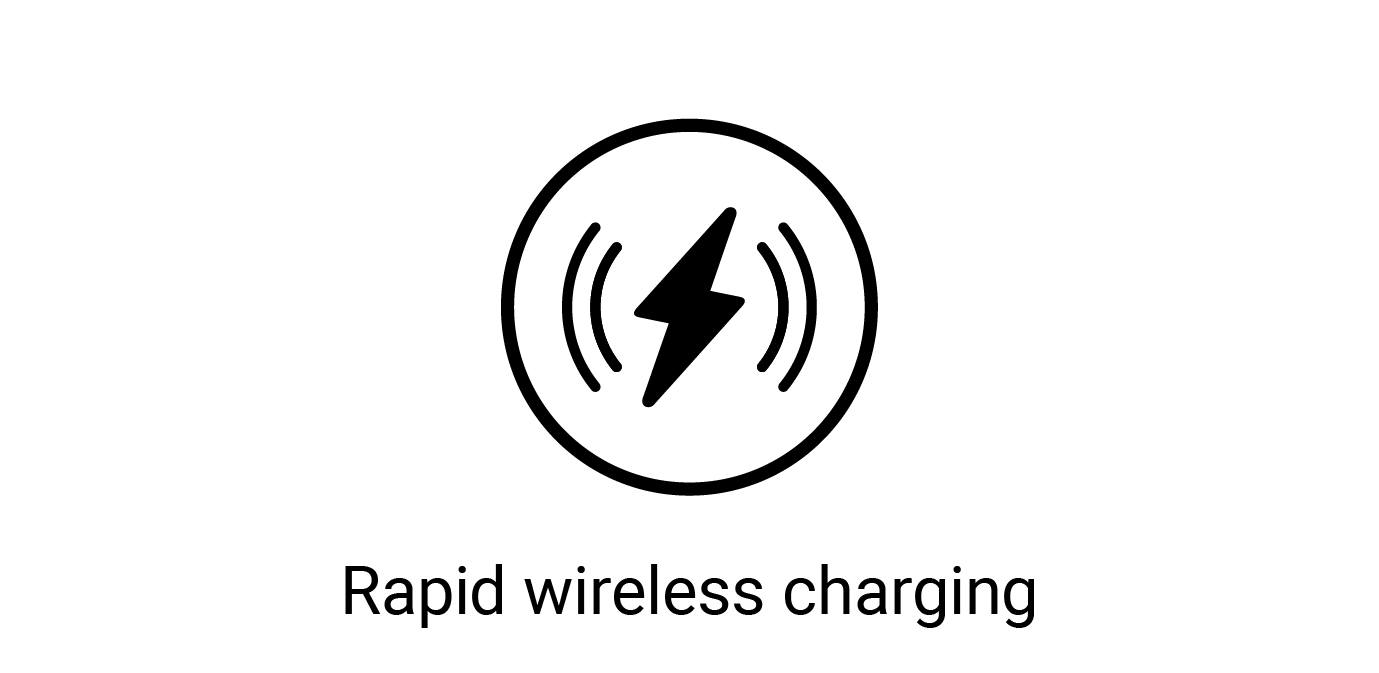 Equipped with Bluetooth 5.0 and a rapid wireless charging case that will fully charge your earbuds in 1.5 hours.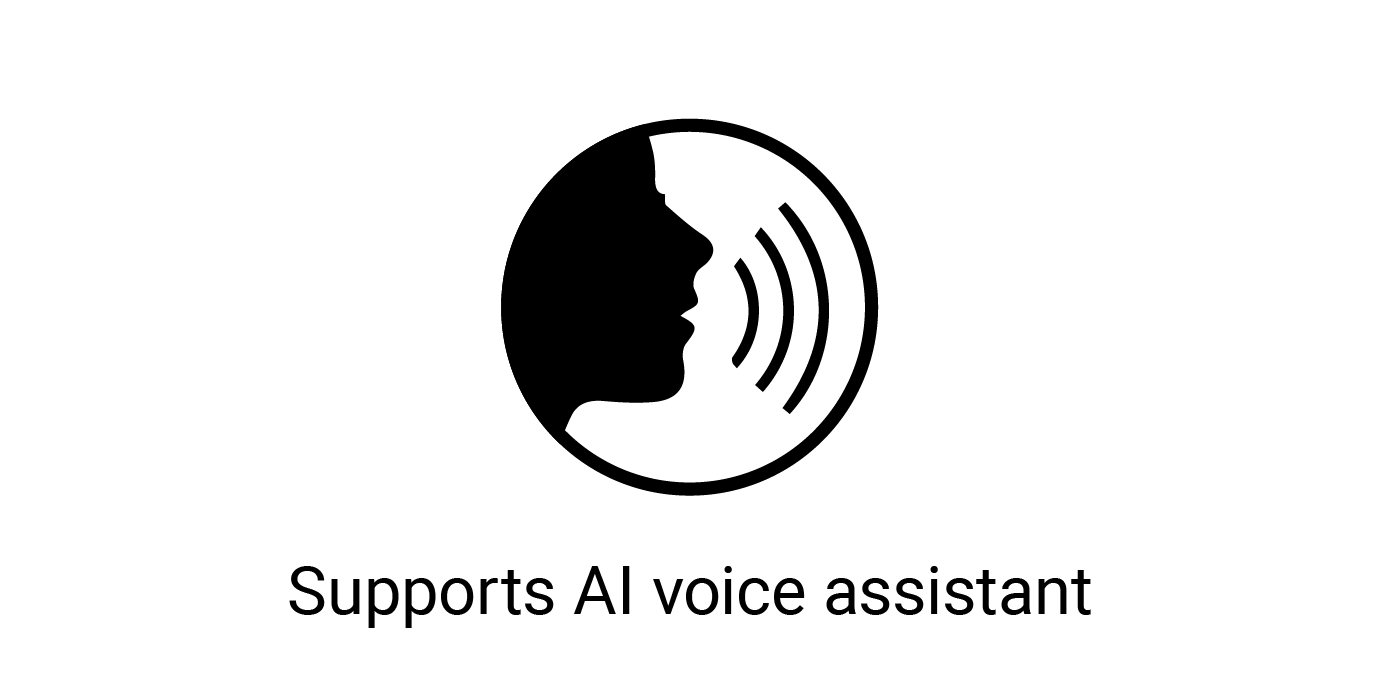 Voice assistant is easily accessed with only three taps to access "Hey Siri" or "Hey Google".

Touch-Controls allow you to toggle through Active Noise-Cancellation, Monitor Mode, AI Voice Assistant and Play/Pause your music.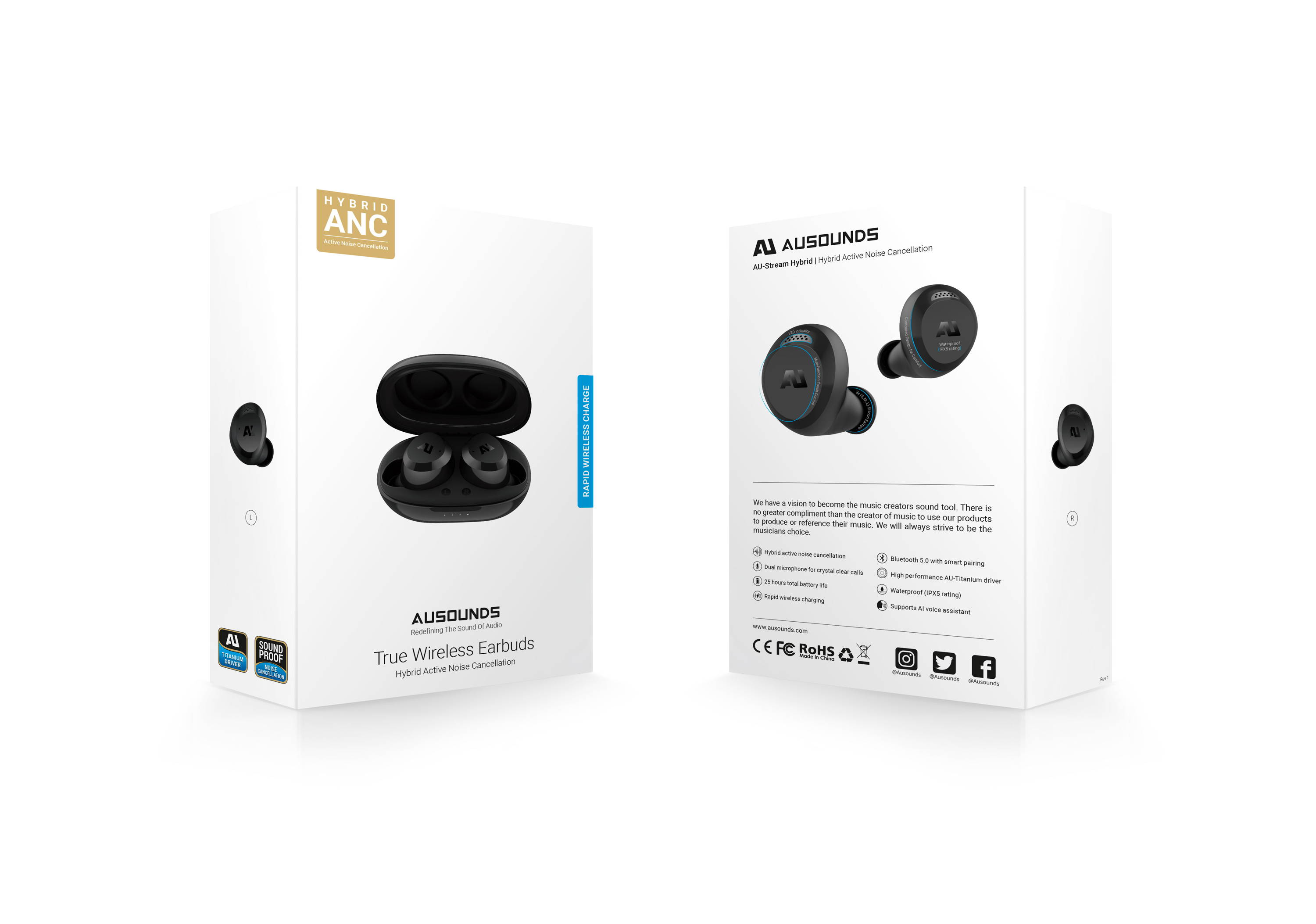 Earbuds
Three Ear Tips (L, M, S)
Rapid Wireless Charging Case
Quick Start Guide
User Manual
USB-C Cable
Warranty Card
choosing a selection results in a full page refresh